How to Develop a Unique Digital Marketing Strategy for E-Commerce
Online branding is more important than ever! It's a way to have your brand recognised in the digital sphere, a chance to connect with your customers and a form of differentiating your brand from your competitors (and boasting your superiority!). Although navigating through the cyber waters might seem daunting, don't worry, we'll work with you to create a highly effective E-Commerce digital marketing strategy. We have a successful example of our own: a client of ours – Gloria Sandals, who was relatively unknown in the digital world until we took over, but more on that later.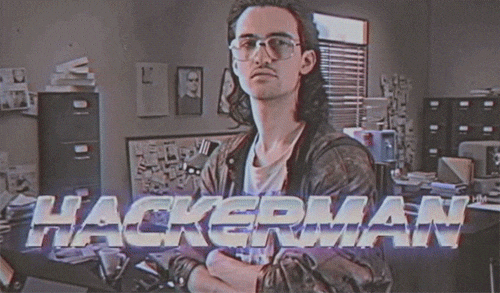 So, what do I do?
If you're already here, you must be wondering "Well, how in the heck do I create a digital marketing strategy for E-commerce?!" Some would say, "Pfft, that's easy", others would be scratching their heads in confusion. But, first and foremost, whether you're an expert or a total beginner, it's pivotal that you do your research first. Analyse your website, look through your social media channels (if there are any), identify the ideal customer, figure out what the competition is doing (both good and bad), create an outline of the strategy and only then you can move forward to doing anything tangible. 
Having all of this information will make everything much easier. Compile everything in one place, make notes, perhaps even make your own questionnaire for yourself, where you'd fill out all the important details so you don't overlook anything (this may seem over the top, but it's very helpful!).
SWOT analysis 
Now, there's a very nifty way to assess where you currently stand, and how to continue on forward with your brand. It's called the SWOT Analysis, what's that you may ask? Well, SWOT stands for Strengths, Weaknesses, Opportunities, and Threats, it's a technique used to better understand your brand, and help you fine-tune your strategy. Using this method you can determine where your strengths and weaknesses lie, what potential for growth and development you have and what are some of the dangers that threaten you in the future.
This is gonna help you see your brand clearer, but make sure to brainstorm with your colleagues and ditch the biases – you definitely don't have a flawless brand, no one does!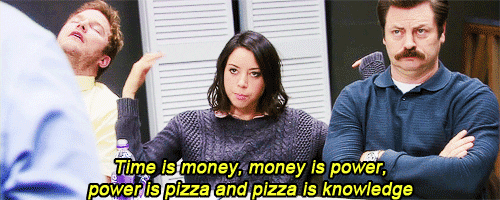 What to avoid
Before we get into the nitty-gritty, here are some things to keep in mind and avoid at all costs! First of all: not knowing who your competitors are or what they're up to. Stalk your competition, analyse their copy, what type of content they are producing, how they're communicating on social media, and do all of that but better! 
Another mistake is dismissing collaboration with influencers. Yes, yes, most of us can eye-roll ourselves into infinity when we think of influencers, but there's no denying they can be a powerful asset to your brand. Reach out to the ones in your niche, and whose approach to social media you agree with. You'd be surprised what a powerful asset a good influencer can be for your social proof and brand reach. 
Also, a big thing many brands fail at is – consistency. Failing to create a distinctive visual identity could lead to confusion and not getting your message across. When this is done correctly, it only takes one glance at the visual and everyone (and their grandma) will know it's you!
While admittedly, paying attention to the above mentioned details is important, there's another crucial segment most brands overlook: online reviews!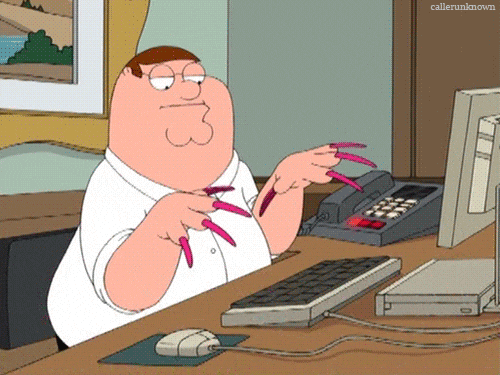 They ARE your online reputation, and you can use them to your advantage: ask for reviews, be it on Google, Facebook or your official website, just ask for them! They're the first thing a potential customer sees, and if it's a good review, then all the better for you (cha-ching!)
Actual, useful tips and info, finally
"Enough with the abstract mumbo jumbo", you say, "we want real-world examples!" 
And here they are! As mentioned previously, we're gonna go over our strategy for Gloria Sandals – an online shoe retailer.
I want my business advertised on Google!
First thighs first – determine your main goals. For Gloria that was to increase online sales, the number of website visitors and brand awareness. After that, you do your research – keyword research. In this case Avarca and Menorca sandals, and brand name keywords. Since this is an eCommerce client, we structured the campaign in three distinct ways: a search campaign, focusing on the keywords the client wanted to target, a shopping campaign that featured products from the client's catalogue, and a remarketing display campaign targeting website visitors. We paid close attention to our ad copy, highlighting all the selling points and implemented clear calls to action since this is what's going to drive clicks. All that was left to do is to monitor the cost of those clicks and conversions and optimise the campaign accordingly. When everything is optimised and going smoothly, you get results like these:
But what about Facebook ads?
Well, Since Facebook marketing is interruption marketing, the campaign strategy had to be way different from the strategy for Google Ads. Yes, the goals remained the same, sales and brand awareness, but the way we got people to buy the product and interact was altered. The first thing we did was audience analysis and identifying the client's buyer persona. With a clear image of the customer in mind, we could create individual audience personas, according to demographics and their location. After that, it was onto installing Facebook pixel on their website. This is perhaps the most important part of advertising on Facebook. You absolutely have to have it in order to track conversions, build audiences, remarket to people who have already visited your website, etc. Now, the campaign was structured according to two main factors: audience and special dates/holidays and the ad created consisted of a visual design and an ad copy that complement each other. Again, just like for Google Ads, the creatives highlight the client's unique offers, special promos and best-selling products. Gotta get those clicks! After that, it's onto optimising the campaign – making sure everything is set up correctly and running smoothly. 
Here's an example of a well-performing ad. Keep in mind, since Facebook is interruption marketing, the results will differ from the results you get with Google ads – on Google people are searching for specific products, on Facebook, you remind them that they need your product
And a pretty little ad creative to get you through the day:
And my organic reach? 
Of course, you have to have a social media presence, it's what puts you on the map! Before even thinking of posting you need to define a visual style that will connect all of your visuals and be instantly recognisable (remember consistency from a few hundred words before?). For Gloria, we settled on feminine visual cues, a pastel colour scheme and fonts that worked well in correlation with the brand's identity. Now onto what you're trying to present (and it can't be just photos of your products!). In our case, to keep the followers engaged, we came up with five types of posts: collages, product photos, likeable quotes, photo reposts and user-generated content (UGC). UGC is usually very important for any brand as it makes the customer feel like a vital part of the brand. And don't forget about the copies, try not to be too salesy. For example, we focus on humour and fun CTA's that give the brand a specific voice and a distinct personality. We kept the copy short and related to the visual, and tried to incite engagement, rather than produce sales. 
Stats are important, mkay
Last, but certainly not the least – monitoring. Watch those accounts like a hawk! Analyse, compare, look for inconsistencies. Get those numbers running as smoothly as possible! Here are some tips on how you can keep a closer eye on your online presence
For Google Ads, we recommend first using their Data Studio. Not only is it free, but it's also very easy to use and informative. Depending on what period of time you select, it will compare it with the same previous period of time, and show you your progress with graphs and pie charts that are very easy to interpret. Also, monitor your accounts daily! Mistakes tend to sneak up, and it would be really detrimental if your ads stopped running for some reason, and you didn't notice it for days!
As for Facebook and Instagram, the situation gets a bit sticky. If you're running ads, easy – use the integrated reporting tool in the ads manager. You can customise it to show all the important KPIs and it's easily exportable to .csv for further manipulation.
But stats for tracking your organic progress are not as easily accessible, as you can only see them for the past 7 days (Instagram) or 28 days (Facebook). The best practice is to either use a paid tool that will help you with tracking or to create a spreadsheet and enter the data manually every week. This does seem tedious, but trust us, you'll want to have these numbers in order to keep your organic numbers in check.
Phew, we made it to the conclusion
Now that you have all of this information at the palm of your hand, you're ready to implement it onto your own brand! Find your voice, set up everything correctly, and set yourself up for success! And don't forget to analyse, iterate, optimise and then analyse some more!